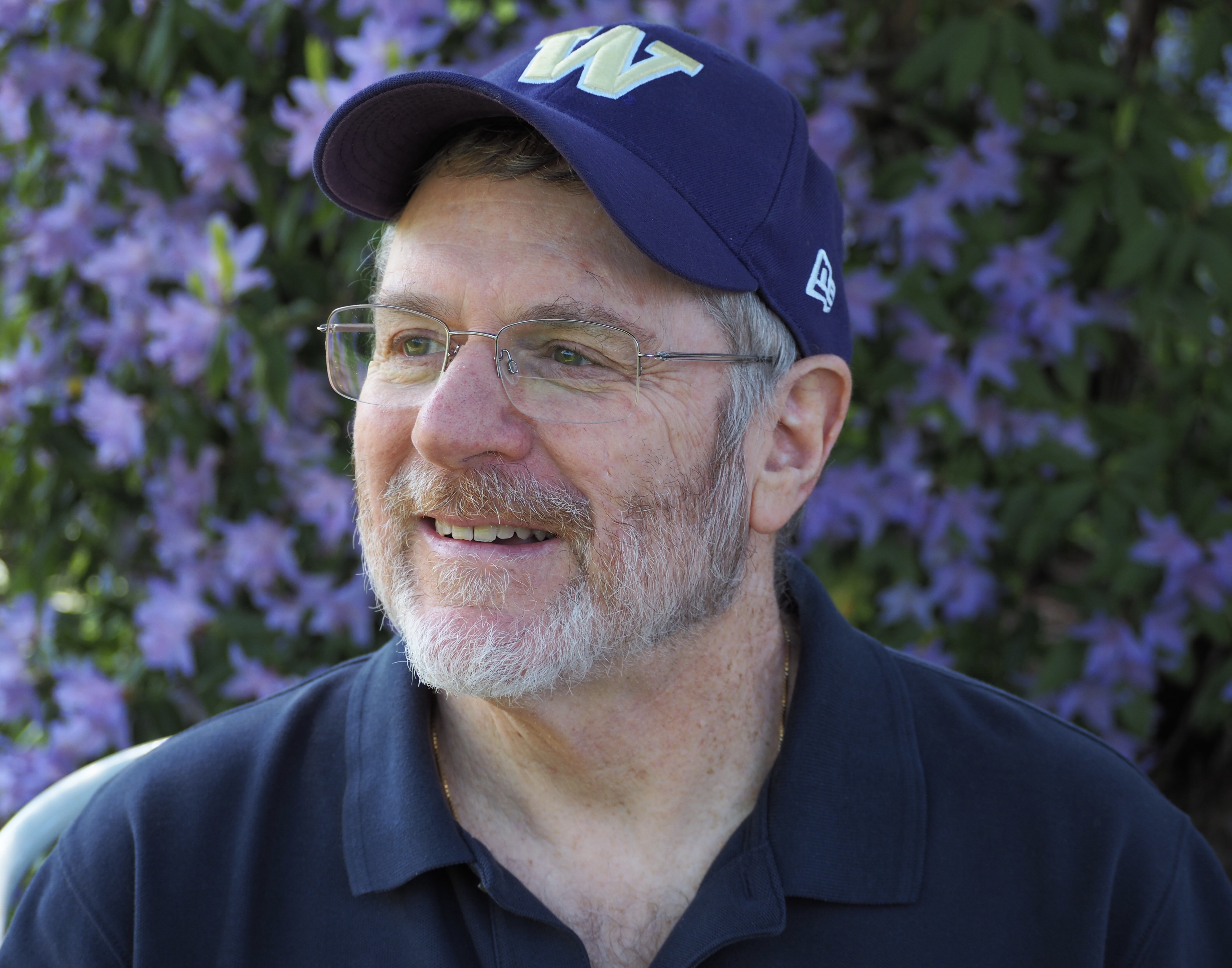 Andy Becker is a writer, gardener, and lifetime learner, who lives in Western Washington among the cedar trees with his wife Donna and their two dogs, Nova and Splash. Andy was a successful small-town lawyer who found respite from the vicissitudes of fighting for the little guy against insurance companies by gardening, hiking, and camping with his family, and by expanding his spirituality through Judaism.
During his early years of gardening, he was often frustrated, beset by rocky soil, hills, and too many slugs and deer. Despite these challenges, Andy has never failed to grow vegetables every spring and summer. His current garden includes a greenhouse, eight raised beds, a thirty-yard vegetable bed, and a forty-yard stretch of raspberry vines.
His first published book, The Spiritual Gardener: Insights from the Jewish Tradition to Help Your Garden Grow, is an illustrated gift book coupling spiritual themes with gardening tasks to inspire gardening and well-being. The Spiritual Gardener won the New York City Big Book Award in the Home and Garden category.
Andy's second book, Cracking an Egg, is a humorous and heartfelt look at early childhood experiences growing up in the1960s.
Andy's third book and debut novel, The Kissing Rabbi: Lust, Betrayal, and a Community Turned Inside Out, is the first #MeToo novel where the antagonist is a young ultra-orthodox rabbi. After building a vibrant community from scratch, the rabbi botches his misguided attempts at the seduction of several congregants and creates a scandal that rocks the community. The Kissing Rabbi won a First Place Chanticleer Mark Twain Award for humor and satire.
Andy's most recent book, and the second book in his Spiritual Garden series, is The Spiritual Forest: Timeless Jewish Wisdom for a Healthier Planet and a Richer Spiritual Life. The Spiritual Forest draws on Jewish scriptures and teachings to encourage each of us to cultivate trees and forests as a vital source of life and to connect to the earth in a deeply transformational way.
If you read and like any of Andy's books, please post a favorable review online. Email directly to Andy at andybecker.life@gmail.com.